---
TOUR ACROSS AMERICA
---
IDAHO
Coming into Idaho over Lolo Pass, there was no state sign. We did get, in the foggy mist, a map of the Lewis and Clark route, and a sing warning of curves for the next 77 miles.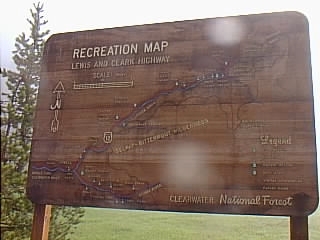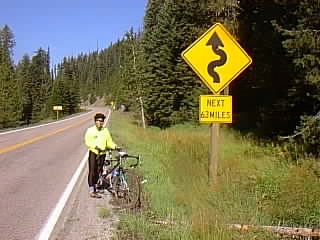 Once past the endless downhill thru the trees, we came to the Nez Perce reservation. I see why they fought so hard not to be taken from this place (Chief Joseph said, upon surrendering, "I move from this place no more forever.")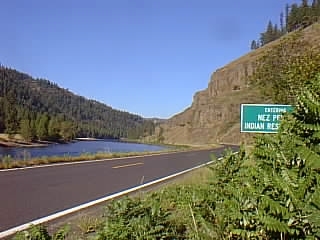 Their creation myth asserts they came out of this lump of land by the river.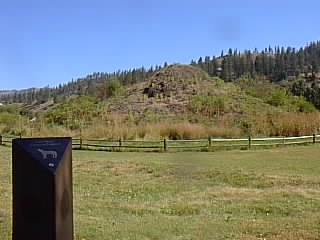 We found a suspension bridge leading to the wilderness area across the river.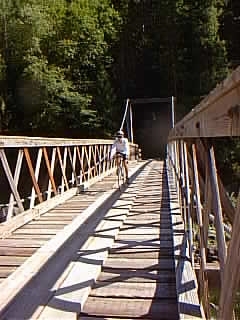 Eventually, we reached the seaport of Lewiston, ID.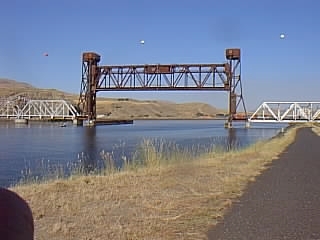 ---