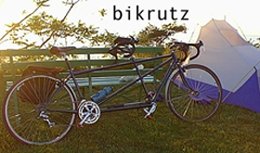 ---
---

J u n e

---



This trip is about roots, and routes, and ruts. Part of our roots is where the family started, and where it ended up. Both ideas are combined here in Snowmass...

While Cheryl waits back home with the girls until their school is over, Will, Cody, and I are laying over at my mother's house in Snowmass, Colorado. Cody's using the time to refine the web page, and systematize/automate the updating process, assuming we can ever find a phone line to plug into. He also took his annual fishing trip.

hello my name is will this si my journal preety grooovy huh any way i would have rittin this earier butt the rest of my traveling companions are computer hogers so this it the first chance i have had to rite.

Today is the first day of the rest of my life. Actually, it's late afternoon and I lost an hour traveling across the time zone. The girls and I had relatively peaceful morning. Breakfast was admirably healthy considering the temptations of left-over deserts from the night before. Last minute remarks to Susi and Sylvie, more to fill the time than to instruct. I was really ready to go ...even by late last night. Hugs goodbye; Susi's strong, maternal, bearish embrace and Sylvie's tender, sweet, poignant one. Auf weidersein and au revoir! As Simon and Garfunkle once sang, "we've all gone to look for America."

Well, as far as I'm concerned, the trip is pretty much over: I have seen the gateway arch, again. One of my first memories was visiting the arch in 1984, at the age of 3.

In planning this trip, I always felt that driving back to the East Coast would be the hardest part. For one thing, from Denver to DC, we would all be crammed into our RV (admittedly much bigger than a family car) together for 10-12 hours, covering 600 miles each day. For another, we would begin our acclimatization to the summer swelter east of the Rockies, where the low temperature often equals the high we get in Puget Sound.

We've made it back to the East Coast, mostly intact. The kids haven't been here before, so anything we see or do will be novel for them. If you had two days in Washington DC, and 4 kids between 7 and 16, what would you do. Other restrictions: no car, and the weather is the worst in 3 years (100 F, with humidity to match).

Today demonstrated the futility of trying to follow plans on a trip like this. We'd hoped to (a) get gas, (b) buy groceries, (c) upload DC journal and pictures, (d) swim, (e) finish laundry, (f) leave by 11 AM, (g) drive to Lancaster PA, (h) tour Amish country.

Greetings! Today is a beautiful summer day. Biked from Warwick Woods campground through Amish country. Saw some of the most well-tended and ordered farmland I've ever seen. Large farmhouses, larger barns, and tall, round silos surrounded by acres of neatly planted corn, wheat, vegetables of all kinds.

The one thing I wanted to do on this trip was go to see the Statue of Liberty.

Today I (me<i> being Will if you have not figured that out already) have a more somber topic to discuss in my journal (and being that my past journal had no topic what-so-ever, that is not very hard to do). That topic is death, and more specifically, the death of our crustacaen friends, The Lobsters.

Hi, I'm Shaine a.k.a. super girl. My parents told me that I had to write a journal about Plimouth Plantation. So here it goes.



---

J u l y

---



Day 1. A lot of anxiety, I think, but we covered it with a plan - we were going to wake up early (7AM, early for some of the kids), drive from the campground to Plymouth, MA, and dip our rear tires in the Atlantic. Then, we'd wheel on down the road.

Today's simple delights include a brief encounter with a pleasant older woman who was outside watering her lawn. I was riding my single bike just a few feet behind tandem riders Al and Shaine (Will had raced ahead miles earlier) when I noticed the two had stopped by the roadside....again. It seems we had just taken a break a few miles back so I was momentarily puzzled by their stopping so soon. I noticed Shaine excitedly pointing up to the "Welcome to Connecticut" sign.

Planning for the trip, I'd read a number of books, and some internet reports of cross-country bikists. I noticed that most complained of knee or other lower limb joint pain during the first 5-10 days, which resolved with some rest. (Then there was the guy who took off from WA state, promptly rode off the edge of the pavement when a semi scared him, and broke his collar bone. Set him back several days, until he could figure out how to ride with one arm!)

We took full advantage of our motel room last night. Showers, swimming, recharging batteries (literally), full use of a free phone line for as long as we wanted, laundry, bike repairs with easy clean up, continental breakfast (bagels, OJ, cereal, Eggos, everyone was satisfied) from 6-10 AM, so I went twice with no difficulty.

Cody said I had to write a journal entry today, so this is it...

Hey! It's Shaine again with my whiney sister , Ann (from cody: wait! they are BOTH whiny!) (Yeah, but you're BOSSY!) I know how much everyone loved my last journal, so I decided to please my audience and write another one. This time about looking exactly like my dad while riding the tandem.

Today, as on all days, "just one thing went wrong". Each day, some seemingly major disater happens to our adventure. We've brought too much stuff, and are trying to coordinate six different lives and needs, so we're at high risk for breakdown in the fragile support structures we've come to rely on. Today's episode involved a misplaced bike and a confusing start in route finding.

In 1638, Robert Smith moved from Topsfield, England to Boston MA; shortly thereafter, he settled with his family in Topsfield, north of Boston. 160 years later, his descendant, Asael, moved into Vermont in search of inexpensive land. His son, Joseph Smith, Sr, kept going on to Palmyra, New York. This parallels the journeys of many families who started out in New England. My maternal grandfather's progenitors, the Proutys, started out in Boston, moved in the late 1700s west to Spencer, MA.

This morning, we woke up in a suburban neighborhood above Lake Canandaigua, NY. We were parked in the driveway listening to persistent rain, which in an RV sounds sort of like being in a tin can. Last summer, Cheryl went to Provence with my sister and mother. Organizing the trip was a high school friend of my sister, Ginny, who had asked a former student, Janet, along. Knowing our route was near Canandaigua, Cheryl asked if we could camp out at Janet's house. By a fortuitous coincidence, her husband has taken a job at Charles Wright Academy, where Cody and Will went to school last year; Janet, Trent, and their two young sons will be moving to Tacoma in a couple of weeks, so we'll be able to return the favor once we get back.

Bright and early, we left camp at 11:45 AM to see the Falls. By the time we got there, they were in full force, just as they have been for 50,000 years or more. Everyone was suitably impressed, and each had their own favorite part.

Today we got a late start, buying a new tire, and getting groceries and laundry done that we should have accomplished the night before.

But we made up for it by riding along Lake Erie, and camping on a bluff 500 (from cody: more like 75 feet:) feet above the water, getting a gorgeous sunset in the bargain. The countryside varied from palatial estates along the lake near Buffalo, to grape vine filled fields farther south. Welch's apparently had its start near Westfield, just five miles from here.

For those of you who haven't been lucky enough to meet her, Patches is the most beautiful, sweet, adorable, huggable, kissable, feedable, petable tortie calico cat in the whole wide world and her mother<me> misses her immensely. In short, Patches is the greatest cat on Earth.

But my dad just informed me that people don't want to hear me brag about my precious kitty. He said that they want to hear about the people who we met last night.

Well, we learned a lot today, as usual. Last night, we had the great experience of meeting with the man who took our send off picture. A "random tourist" draped with cameras who was shooting Plymouth Rock at 7:30 AM, George was very patient while we posed, and had pictures taken with our multiple cameras. We talked a bit, and learned that he had a spread outside of Youngstown, in Mahoning County Ohio. When he learned that was near our route, he gave us his number, and told us to give him a call when we got close. I did that, 8 AM Sunday morning, and described our intended campsite.

Today, everything seemed to click. No one got lost, no major damage was done to the RV or any bikes, all the riding was super, and even the weather cooperated a bit. We tried to learn our lessons about how to organize the trip according to our capacity and our tolerance, and the day went something like this:

We hoped to get into Greater Cincinnati this afternoon, biking from near Lancaster to King's Island resort, where we would take a day off to amuse ourselves.

Our resolve to leave early is improving. Will, Cheryl, and I were ready before 7 AM. Al, the owner of Camp Coonpath RV park, had said he would ride with us, and promised to show up just after sunrise - "When it's still cool". He came by a little after 7, and apologized for being late.

After our "rest" at King's Island amusement park, our plan was to go from the northeast suburbs of Cincinnati to Seymour, IN in one day. Cheryl would ride the early morning leg only, and then go on with the kids to spend the day with her parents at her aunt's home just outside of town.

Cheryl's mother, Jane, was born in Hayden, IN, and spent most of her youth there and at her grandparents' house 30 mi SE in Vallonia. Last night, we rode into her sister's house on the outskirts of Seymour, between the two. Nancy and Glen live in the middle of a corn field, so Shaine and Annie got to ride on a tractor around the grounds. I think they got the idea from seeing so many farm kids, especially on weekend mornings, sitting on their dads' laps mowing the huge farm lawns with a Deere.

Will and I left just after sunrise. This part of Indiana, while on Eastern Time, does not institute Daylight Savings, so the sunrises an hour earlier, which meant 5:45. We hoped to make it all the way to Indianapolis before noon, avoiding both heat and traffic on this Sunday morning. We accomplished both by shooting straight up US 31 to Franklin, then over SR 144 to Mann Rd, entering Indy from the SW, and riding through neighborhoods near the airport to our motel on Rockville Rd at the lodcal Beltway, I-465. Five hours/70 miles with stops and map breaks.

Our last morning in Indianapolis! We thought we'd get an early start, beat the heat and traffic and all that. Then I looked outside, saw fog and drizzle, and decided just to let things happen; maybe we'd be off by 8 or 8:30. Since we were planning on stopping 30 miles earlier, and going 30 miles more two days hence, it really didn't matter time-wise, and heat wise, there seemed to be no problem. So off we pulled at 8:40, after saying good good-byes to Cheryl's parents, getting our last licks at the motel breakfast bar, and a final fling in the swimming pool.

After starting the day with a flat (Will's rear; rim tape slipped off spoke hole), we rode down to US 36 at Rockville, the "Ernie Pyle Highway". Our first stop: Ernie Pyle Rest Area.

"Does anyone know who Ernie Pyle was?" I asked.

Temperature's rising, we're havin' a heat wave. Will and I got away from the Corps of Engineers' campsite at Lake Shelbyville 20 minutes after sunrise, with the temp at 65 F. Promptly got a flat on my single - first one on this trip. Obvious cause: crammed a pebble and shot it fifty feet, immediately lost air from the pinch. Back on the road in 13 minutes, we motored through about 28 miles, and kept up a good pace along central Illinois back county roads, with no lost bikers or RVers. As the day and miles progress, the temp rose up to 93, and the heat index (whatever that is - they never explain on the radio; guess its as confusing as "snow level" is in the Pacific Northwest) above 100.

So, Will and I got off again right after sunrise, this time with the temp at 71 F. No flat, but we did go about 12 miles out of our way when the trip route finder (me) went straight instead of right out of town.

Since Will and Cody conspired to lose our thermometer yesterday, we have no idea how hot it really is; we have to rely on Bank T&T signs, which are about as reliable as bankers' hours these days.

The Mississippi is as effective a dividing line as our country has. Running the entire length of the US, nearly from Canada to the Gulf, a mile or more wide at most points, bridges are relatively infrequent, and thus the people and the culture do seem to change from one side to the other.

Not counting our lunch break, we rode 73 miles in a little over five hours. The cloudy skies, lower temperature, northeast tail wind, and return to the tandem all provided a boost.

Recently, we decided to taste the experience of eating lunch in a small town restaurant. Normally, we eat lunch with known fixings in the RV. Occasionally, we go to McDonalds. McDonalds is safe, no surprises. Each one is a variation of almost exactly the same thing. So, to make this cross country experience a true adventure, we took ourselves out to eat.

Look at a map; Council Bluffs does not really look half way from Plymouth to Gig Harbor. But with our circuitous route up over the Alleganies, then down to Cincinnati and Seymour, and back up to Council Bluffs, the miles added up. We actually plan fewer days of riding from here to home, partly because we're in better shape.

My mother, Ida, was born in Council Bluffs, Iowa. Her grandfather, Levi Prouty, had moved west from Spencer, MA, in the mid 1800's. Her father, Shirley Brooks, became a physician, but abandoned his practice when he contracted tuberculosis. His disease remained quiescent while he took up the life of a gentleman farmer. Like most American farmers of the present day, he had several other occupations, including studio photographer, and conservative reformer (he wrote a book entitled "Our Tax Evils and Their Remedy" - an anti-income tax tract). Her mother, Grace McKenzie, was from a family which ventured to Council Bluffs as part of the "Reorganized Mormons" trek to establish new lives in the latter 1800's.


---

A u g u s t

---



Several days ago, Will brought up the fact that we didn't have a mojo for our trip. We tried to think of something appropriate for our trip but came up with nothing that satisfied. The subject was apparently dropped.

Once again, flat, straight roads with a tail wind. Will this cyclist's dream never end? Shaine and I took off at 7:30 on the tandem, and covered 20 miles in 80 minutes. Cheryl took over, and we motored into Sioux City, Iowa. This town is actually the largest we rode all the way through on the trip; Indianapolis, we sneaked across the southwest corner, but Sioux City, we went the whole enchilada: southeast suburbs ("Southern Hills"), where we went up and down the bluffs over the confluence of the Missouri and Big Sioux Rivers. Then west into downtown, and north again out of town. 100,000 people all around us, most of them still resting inside on this warm Saturday morning.

We were welcomed to Vermillion, So. Dakota by my dear old friend, Catherine Alexandra, her grown daughter Kim Whempner, and Kim's young sons, Christopher (3) and Benjamin (1 1/2). As we approached the home, we were waved forward by a handmade, cardboard and marker "Welcome Bikrutz!" sign. We soon set up our rig in the alley behind the home and plugged in our electrical extension cord into Catherine's dryer appliance outlet. This wattage allowed for the luxury of air-conditioning in our RV along with the other usual amenities.

It was the best of times; it was the worst of times (hey, it worked for Dickens, didn't it?) Cheryl and I crashed today, our kids are finally having fun together, and we saw the West, across the wide Missouri.

Today, we saw just two towns. And we spent most of the day going up and down hills like we haven't seen since MA (or WA). Shaine and I hit 47.1 mph down one (neither the longest, nor the steepest, but those are usually the ones we can fly on with the tandem). Good thing, too, because as we started up the other side (where Bikrutz was parked), the cable on the rear derailleur finally snapped at the shifter. It had been fraying all morning, and I knew it was just a matter of time, but there it was, after more than 3000 miles, it had lived its full life. Ah, another evening spent in bike maintenance.

A short note for today - long ride, short evening, even though we got an extra hour. Another day paralleling I-90, on the old US 16. I offer herewith a few vignettes suggested by Cheryl and Cody.

Biking today was designed to get us into the Badlands Nat'l Park, so we could have most of the day to tour this corner of South Dakota.

No towns between Badlands and Rapid City, and the road was deserted, with 4-8 foot wide shoulders. So we tried Annie and Shaine on their singles. Ann's, of course, is a 20-inch kid's job, with handlebar brakes and six cogs in the rear. She moved along at 7-12 mph, which was just fine for us; we hadn't done much better against the wind on the tandem.

The idea today was to lay over one more night in Rapid City, but do the mileage from there to Belle Fourche, then drive to BF tomorrow AM, so the kids could have a bit of rest in one place, and we could see a few more things in the Black Hills.

My goal for this trip was to ride at least 2500 miles, so I guess the rest is gravy, which is what my legs felt like at the end of the day.

Let's see. where to begin...Oh Yeah.....ROAD RASH. No that's not it. Oh yeah....BEE STING....No that's not it.....Well, maybe I ought to start at the very beginning. I was born in....no,not that far back.

Our last grandparent visit. Harry, of course, is no longer around to tell us what to see, but his hometown, Miles City, has done a remarkable job in saving its past. Many sites around town have plaques describing their history. And, the Range Riders' Museum has been in town for nearly 60 years. Started by a bunch of ranchers who were concerned that the old way of life would be forgotten, it has grown over time to include not only artifacts, photographs, and newspaper clippings, but has a "Pioneer Room", where photos and bios of over 700 Montanans are presented. The requirements: they all came to Montana before 1915, and are deceased.

I woke this morning feeling better than when I went to sleep. No joints stiff, all muscles functional, but tired. I did sleep an extra 90 minutes, though. I only woke up when the rain on the roof became louder than my dream.

Montana means "Mountains", and mountains mean the land reaches up, grabs the sky, and wrings it dry. In Hannibal, we felt so relieved to walk into Mark Twain Cave, where the temperature was 52 F. I suppose we should have felt grateful it was just that cold on top of our first mountain pass (unnamed; let's call it "Little Belt", for the mountain range it traverses). The drizzle and wind made stopping to enjoy sort of like catching your breath after skiing in a snow storm.

This is one of the three best days of biking so far during the trip. (The other two were Shreve to Carroll, Ohio, and Keosauqua to Lake Rathbun, Iowa). Weather, route, winds - all converge to make the day memorable.

There are only two things which must be encountered to get across the country: the Mississippi River, and the Continental Divide. Today, we passed the second test.

Guest Journalist: Joan

Today, we had programmed as a "rest day" Rest, at this stage of the trip, means, sleeping in, drying out, cleaning up, buying groceries, gasoline, and lunch, and biking from 1 to 4:30 PM.

Another great day of and for biking. On the map, our route follows the Lochsa River down US 12 for 78 miles. In reality, it's a mountain road as I remember from my youth: no towns, all forest, deeply sloping mountains, sparkling untouched river the whole way.

Boy, the miles sure add up when we're coasting downhill on a tandem! We spent most of the day in the Nez Perce Indian Reservation, riding beside the Selway and Clearwater Rivers, leading to the Snake at Lewiston (and our final state).

The day started so well. From Hell's Gate State Park on the Idaho side of the Snake, a paved bike path (actually, a MURP, or "multi-use recreational path") follows the river levee. Five miles to the bridge to warm up and lubricate my legs.

This is what I saw when I finished dressing this morning, and got ready to bike. Within 15 minutes, the wind rose from 10-15, to gusts of over 40, and sustained at about 25-30. I could not bike against it.

Yesterday, we all needed the rest. Today, we had to bike, or the cross-country nature of the trip would be abandoned. More important, we had to do it together.
Back home again: progressively following the Naches River to Chinook Pass, Mt. Rainier Park, and down again to Silver Springs campground. Up 4,400 vertical feet, down 2800', going from duff basalt desert ridges through dry lodgepole forest, into the cloud belt rain forest. An uphill slog of 65 miles, then down 10 more.

We took our time getting up, figuring we needed all the rest we could get to recover from yesterday's fright and climb. Besides, in some ways, we didn't want the trip to end. The whole way would be over familiar territory; up to now, all the roads had been new, and we didn't really know what was ahead, what the country looked like, what the traffic was, what our stop for the night would be like. All that changed today, as we are in terra very cognito.